How to buy a Barcode: the procedure in 5 steps
This page summarizes the basic steps to start using GS1 barcodes.
Step 1: Unique barcode
Before you buy a barcode you should determine if you need a unique bar code.
If the barcode is not intended to to be used on products for sale, but only serves to help a producer in the monitoring of the process of production and inventory management, the manufacturer is free to define its own bar code.
Conversely, if the barcodes are printed on products for sale, you should "buy a barcode" contacting GS1 international organization of government.
Step 2: GS1 Identification Key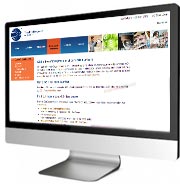 The second step to create a GS1 Identification Key is to obtain a GS1 Company Prefix from GS1 (a nonprofit group that sets standards for global commerce). The GS1 Company Prefixes are used to identify more than 1 million businesses and provide the foundation for uniquely identifying any units in the supply chain.
Each state has its own authority of expertise where you can buy the barcode GS1 codes. For more information visit the webiste: GS1 Barcode implementation.
Step 3: Build the code
After receiving a GS1 Company Prefix, the company is ready to build and assign identification numbers to their business unit / sales unit (products or services), physical entities, legal, functional, logistic units, individual goods, and service relationships.
Excel barcode generator Software
The process is very simple: to the GS1 Company Prefix, the fixed part of the code, you add the digits that identify the well to encode and the barcode generator software calculates the check digit. Of course, the GS1 standards must always be respected. The numerical capacity available depends on the length of the GS1 Company Prefix assigned.
Step 4: Set up your barcode system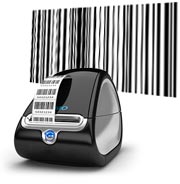 Now that you have "the prefix" of the barcode you need to select the most appropriate barcode, it's essential to the success of your implementation plan. Some recommendations:
When printing a barcode on a sales unit intended for a commercial shop you have to use the EAN/UPC symbol.
When printing a bar code with variable information (e.g. serial numbers, expiration dates or trade measures) you will need to use the barcode types GS1-128, GS1 DataBar, or in some special cases Data Matrix.
When printing a bar code that represents only the GTIN of corrugated cardboard, barcode ITF-14 is the most appropriate choice.
Step 5: Print barcode:
For detailed information please read the guide on how to print a barcode.
Summarizing, one must consider two main factors:
Size of the barcode: the size of the symbol depends on the chosen symbol
Print Quality: for easy reading by barcode scanner is important that the printing quality is high and there is high contrast between the bars and spaces