How to Make your own Barcode & print on label

Many people wonder how is possible to create own barcode in an immediate way. There are many ways to make a barcode from scratch, on this page we will explain the two main techniques.
A. Make barcode with barcode generator software
The best way to create your own customized bar code is to use a free barcode creator software Labeljoy.
Use a barcode software brings many advantages, try to download one and you'll discover how to create barcodes in an easy, simple and free way.

Benefits:
Wide range of types of barcode
Suitable for large quantities of barcode
Connected to external databases
Barcode export in many formats
Print directly on label
Disadvantages:
For very professional functions necessary to buy a paid version
Step by step: How to make the barcode
1. Open the barcode creator software
And do double click on the default barcode symbol.

2. Select the type of barcode you want to create
You can select between these types: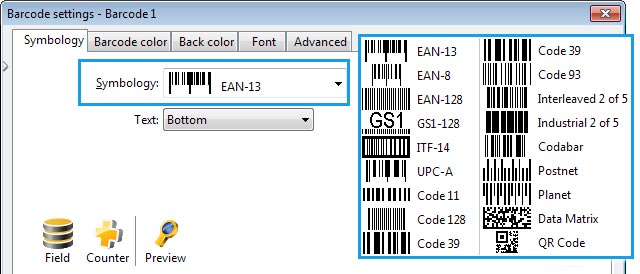 3. Write an alphanumeric code to be generated.
In case you are not sure of the inserted code, you can see a short explanatory barcode guide.


4. Click on OK and the software automatically generates the barcode.
The check digit is calculated and added automatically.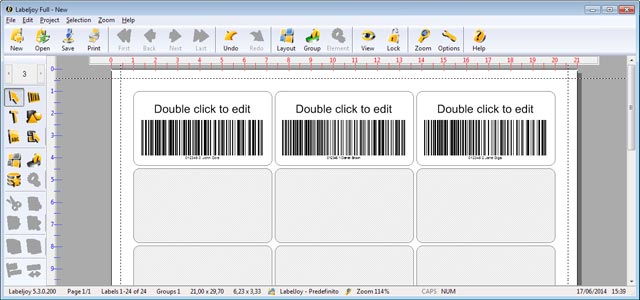 5. Export the code in the available formats.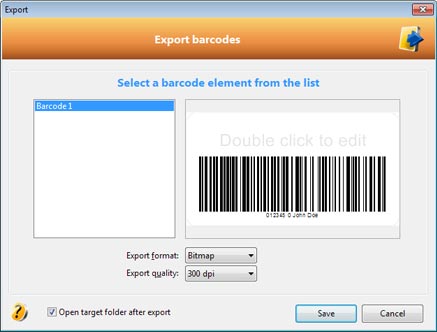 If you want to link the barcode to an external database such as excel, we invite you to watch the tutorial:
How to connect barcode labels to Excel
B. Make barcode online
The first method is to use an online bar code generator such as:
Benefits:
Fast method for single barcode
Save image in jpg
Disadvantages:
Requires online connection
Variable barcode fonts
Not suitable for large quantities of barcode
Not possibly save in all formats