Instead of using the cash register you can use your own computer and then to read barcodes you need to use a barcode scanner for PC.
Mainly there are three ways to use your PC as a barcode scanner, they allow you to enter the barcode number on the PC in a easier way than the manual insertion and then reduce chances for mistakes in entering the product details.
How to use a PC and barcode scanner
Barcode scanner with USB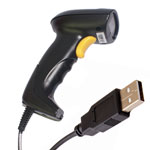 Definitely the best method is to use a common barcode reader that has the USB connector at the end that you can connect to the PC.
The scanner when used properly reads the barcode and returns an alphanumeric string as plain text. It should then move to the right line on the pc and point the reader on a barcode.
Barcode reader scanner software
The ideal solution if you want to scan your barcodes or QR codes on your Windows PC with a webcam.
The webcam can be used as a normal barcode scanner for PC, and the software will process the data read. The disadvantage is that the reading of the webcam is not immediate as a standard barcode scanner, because it is necessary to focus the image. This process can be more or less slowly depending on the device used.
Some software to "do a barcode scanner for pc":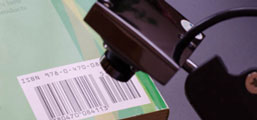 Image via scanner
Definitely the most complicated and slow way is to use images with barcode present on your PC.
You must select the image and have it read by software as QuickMark.
The barcode software lets you decode 2D & 1D barcode formats via:
Image file (drag & drop)
Selecting image file
Screen capture